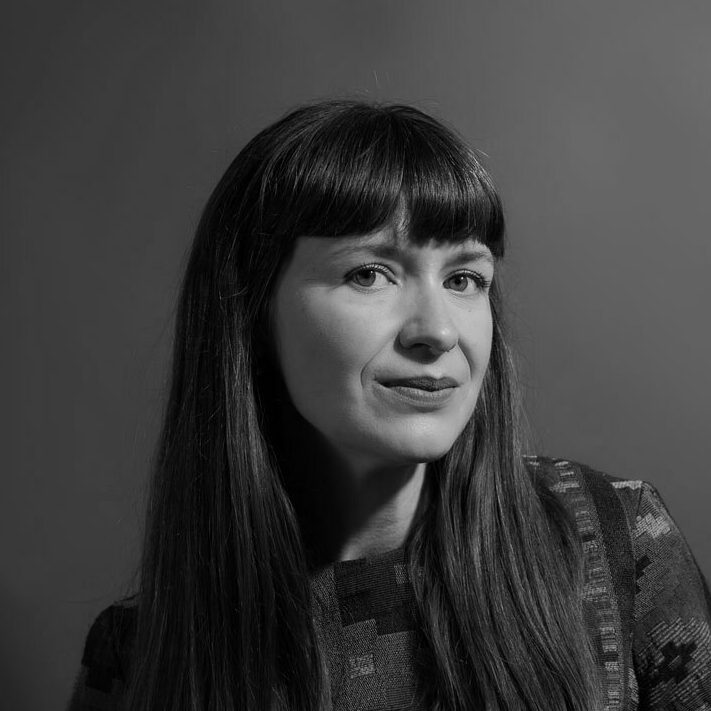 Interview: BBC National Short Story Award Winner Naomi Wood
Late last month at a glamorous affair at Broadcasting House, bestselling author Naomi Wood (Mrs. Hemingway, The Godless Boys, The Hiding Game) took home the 2023 BBC National Short Story Award for her story 'Comorbidities' from her yet to be released debut collection This is Why We Can't Have Nice Things.
The story features a couple attempting to rekindle their flagging sex lives during a rare night away from childcare duties by filming a sex tape - all the while dealing with the libido-killing anxiety of looming climate catastrophe and the myriad dangers of the information age.
Now a week on from the ceremony, Comma Press catches up with Naomi for a chat about her winning story, writing during lockdown and parenthood in the modern world.
---
Every author has their own routines and rituals. What did your process look like when writing your collection?
Oh my God, like chaos. I wrote 'Comorbidities' during lockdown while teaching at UEA, while my partner and I carouselled two kids between us in 2-hour shifts. I think 'Comorbidities' was literally written in half-hour stretches whenever I had time and brain. My normal ritual, though, and which helped me write the rest of the collection: drop the kids at school, do about max 2 hours of creative work (it's all I can manage) and then work for UEA in the afternoons. I work best in the morning in short bursts with coffee!
Your story comes from the time of lockdown. For some writers, lockdown seemed to help focus the mind but for others it was maddening. How did you find writing during that time?
It was simultaneously hard to find the time but when I sat down, I found I had a lot of ideas. This was partially, I think, because the newness of the situation was quite creatively rousing.
A whole subgenre of writing has emerged from the pandemic period. Now we've come out the other side of it, how do you feel this subgenre fits alongside the rest of contemporary fiction? What can it tell us about our lives post-covid?
I'm not sure how it sits alongside contemporary fiction, but what I found was that in some ways the pandemic helped to express – or helped me to express – an immanent anxiety that was a lot older than lockdown. I read in Jon Stossel's 'My Age of Anxiety' that neurotics were better off during the Blitz because suddenly all their catastrophising was entirely rational. I think that's how I felt. I guess my hope would be that in our lives post-Covid we have learnt (a little) to be more expressive about that anxiety; to share it.
Your story deals with parental anxiety vis-à-vis the growing toxicity of our children's environments both on and offline. As both a parent and a writer, how do you think we should navigate these spaces, going forward? Do you have any hope for these spaces ever becoming safer?
It just fills me with fear, to be honest. I read recently about a whole town of Spanish girls having their images co-opted into AI-generated nudes. Deep fakes in particular worry me. The Internet is such a repository of slime as well as a pan-hyper-encyclopaedic library and it's not going anywhere; it's one of our age's 'comorbidities'. I don't think it will become safer without proper regulation, no.
As an author who has excelled in both short and long form, could you tell us how the challenge as a writer differs across these two forms?
I tried writing short stories for a long time, as long as I have been a writer, and the stories always failed. I think it took three novels for me to have enough technical skill to attempt the story. The challenge in writing short stories, is, for me, structural. Once you know how to write a sentence – fine. But working out how to tell a story in 2-5K words, making every beat count, is insanely hard! The novel is more forgiving, there's more yield in the through-line for a few boring bits, or bits that don't work, and I think the reader is more forgiving too.
What does winning the BBC National Short Story Award mean for you?
It's just so good! I've been on shortlists for story awards for the past two years and never taken home the prize. So, to finally win, and win this award in particular, just feels so cheering for my career.
---
You can find Naomi's award-winning entry 'Comorbidities' as well as the full 2023 BBC National Short Story Award shortlist on our website here. You can also find our BBC National Short Story Award collections dating back to 2011 here.
Buy The BBC National Short Story Award 2023 HERE