Science Fiction Writing with Justina Robson
3 Month Online Short Story Course
Price: 150.00
Discount Price: 75.00
Please get in touch with nia.thomas@commapress.co.uk if you are on low income, a single parent or in receipt of a means tested benefit.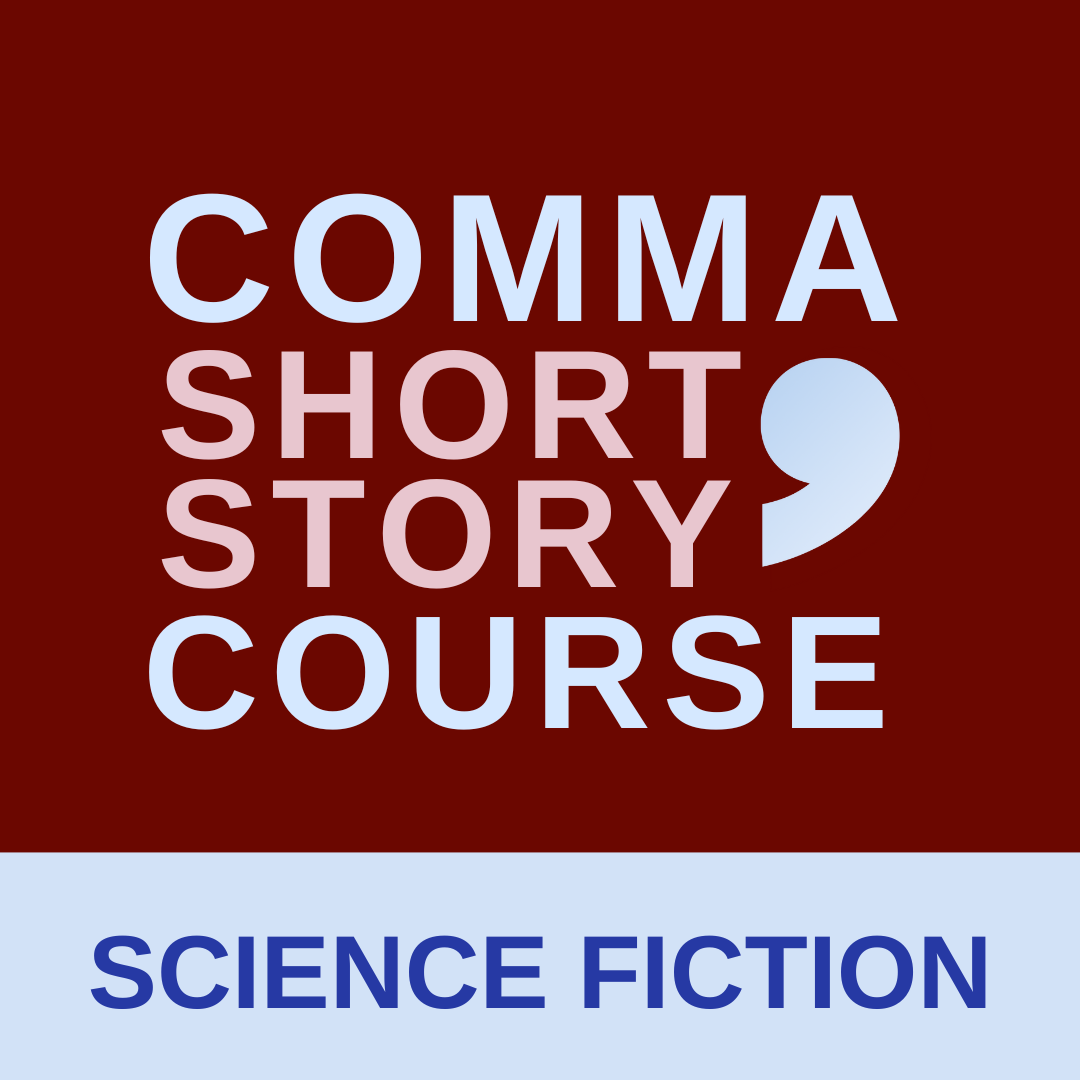 About the event
We are delighted to be announcing a special Science Fiction writing course led by the fantastic Justina Robson.
About the course
This is a 3-month online short story course running from August to October 2022. Over six sessions, you'll become familiar with Science Fiction narrative structures, and be able to apply them to your own work.
By the end of the course you will have
* Become familiar with a range of Short Story forms and voices
* Gained a stronger understanding of how to tell a compelling Science Fiction story
* The necessary skills to progress your Science Fiction project with confidence
* Benefited from structured, peer-driven feedback and personalised tuition
*Produced up to 3 short stories, one of which will be published in a Comma Press Course E-Book at the end of the course
Price
£150.00 per ticket (+Booking Fees) which covers 6x sessions over 3 months including detailed feedback and end of course publication in a short story e-book anthology.
Dates, Times and Location
The course runs ever two weeks from August to October. Each session is two hours long.
We will be running the course ONLINE. A zoom link and intro will be sent out following confirmation of payment.
6-8pm Wed 10th August
6-8pm Wed 24th August
6-8pm Wed 7th September
6-8pm Wed 21st September
6-8pm Wed 5th October
6-8pm Wed 19th October
Tickets
Tickets are available on Eventbrite here.
Considering signing up?
We make our courses as accessible as possible: they span the UK and take place routinely throughout the year; you don't actually need any previous experience - just enthusiasm for short story writing; and you only need a pen, paper, laptop/computer, and internet access in order to take part and keep in contact. You can read more about all of our courses and what our previous graduates have to say on our courses page.
Any questions?
Contact the short course coordinator:
Email: nia.thomas@commapress.co.uk with Re: Science Fiction Short Story Course
Justina Robson
Justina Robson is the award-winning author of several novels, novellas and short stories. Most of her books and stories are Science Fiction, dealing in particular with transhumanism, genetic engineering, nanotech and human evolution. They focus on the adaptation of human beings to new ways of creating themselves with technology. She also sometimes writes Fantasy, and sometimes SF & F in combination with other genres.
A graduate of the commercial SF writers' workshop "Clarion West" in the USA (1996) she has gone on to teach at the Arvon Foundation in the UK. In 2005 she was a judge for the Arthur C Clarke Award on behalf of the Science Fiction Foundation. In addition to her original works she also wrote Transformers: The Covenant of Primus, the official history of the Transformers in the Prime Continuum, for Hasbro, in 2013.
She continues to study and write at her home in Yorkshire where she lives with her husband, children and pets.