The Book of Bristol Launch
Price: 0.00
Discount Price: 0.00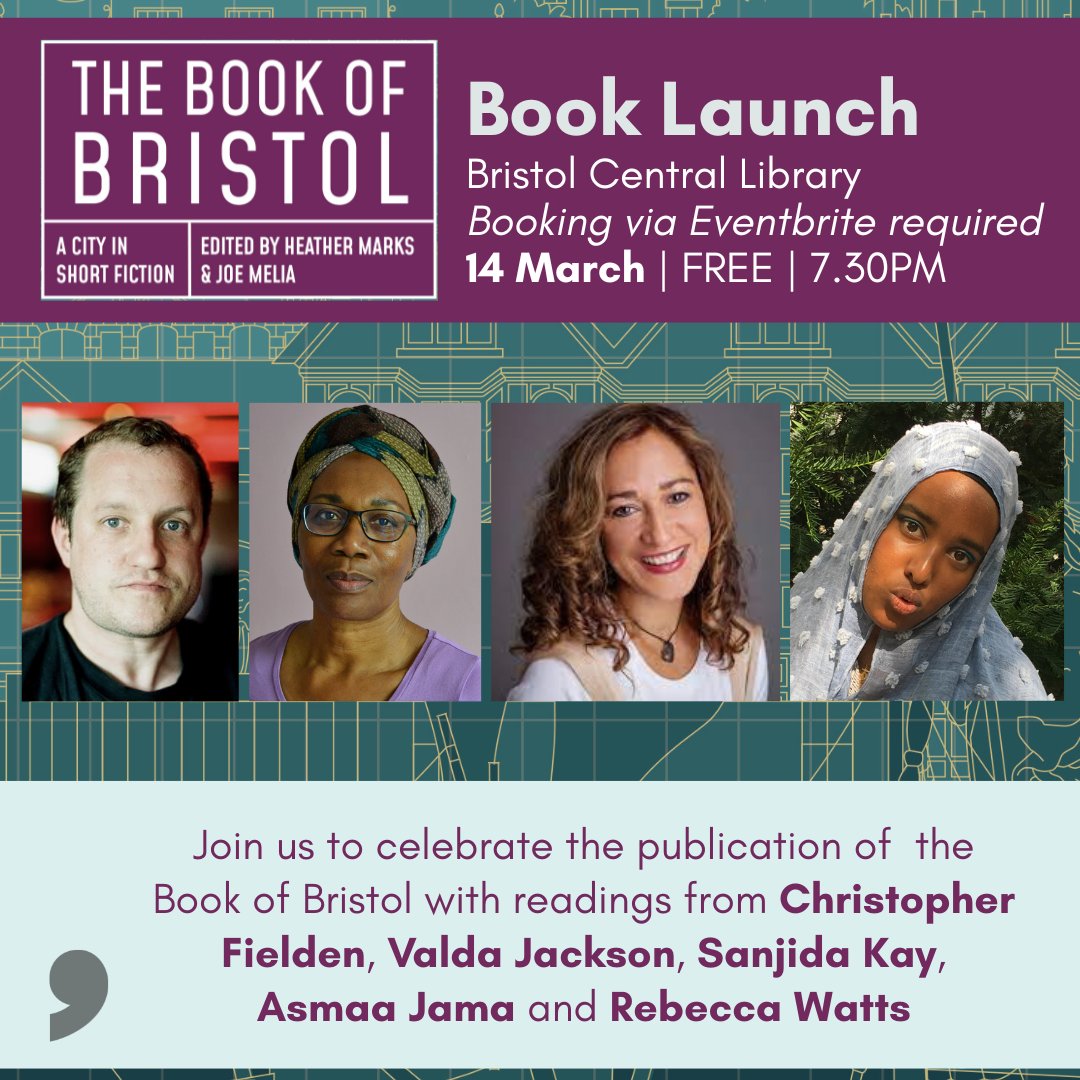 About the event
Bristol Central Library is delighted to be hosting the official launch event for the very recently published The Book of Bristol.
The Book of Bristol is the latest title in independent publisher, Comma Press', acclaimed series of short story anthologies which put the spotlight on various cities around the world.
The Book of Bristol is a dynamic collection of previously published and newly commissioned short stories by authors including the multi-award winning Helen Dunmore, Tessa Hadley and Magnus Mills plus emerging writers such as Asmaa Jama and Valda Jackson. The stories are all set in the city.
Celebrated for its creativity, communal spirit, and culture of resistance, Bristol is a city with a loud voice and progressive reputation. But it's also a city that has experienced division and inequality. In this anthology, ten acclaimed and emerging writers portray a city full of secrets, scars, and stark contrasts. From the elusive angel who turns up at a stagnant café along the Malago River, to the jilted lover caught in the crosshairs of the police, the stories gathered here lean into the turbulent magic of Bristol and will leave readers with a renewed sense of the city's complexity.
Contributors appearing and reading at the event include K.M. Elkes, Christopher Fielden, Valda Jackson, Sanjida Kay, Asmaa Jama and Rebecca Watts
Tickets are free but please book as they are required for entry.