The Cuckoo Cage at Bradford Literature Festival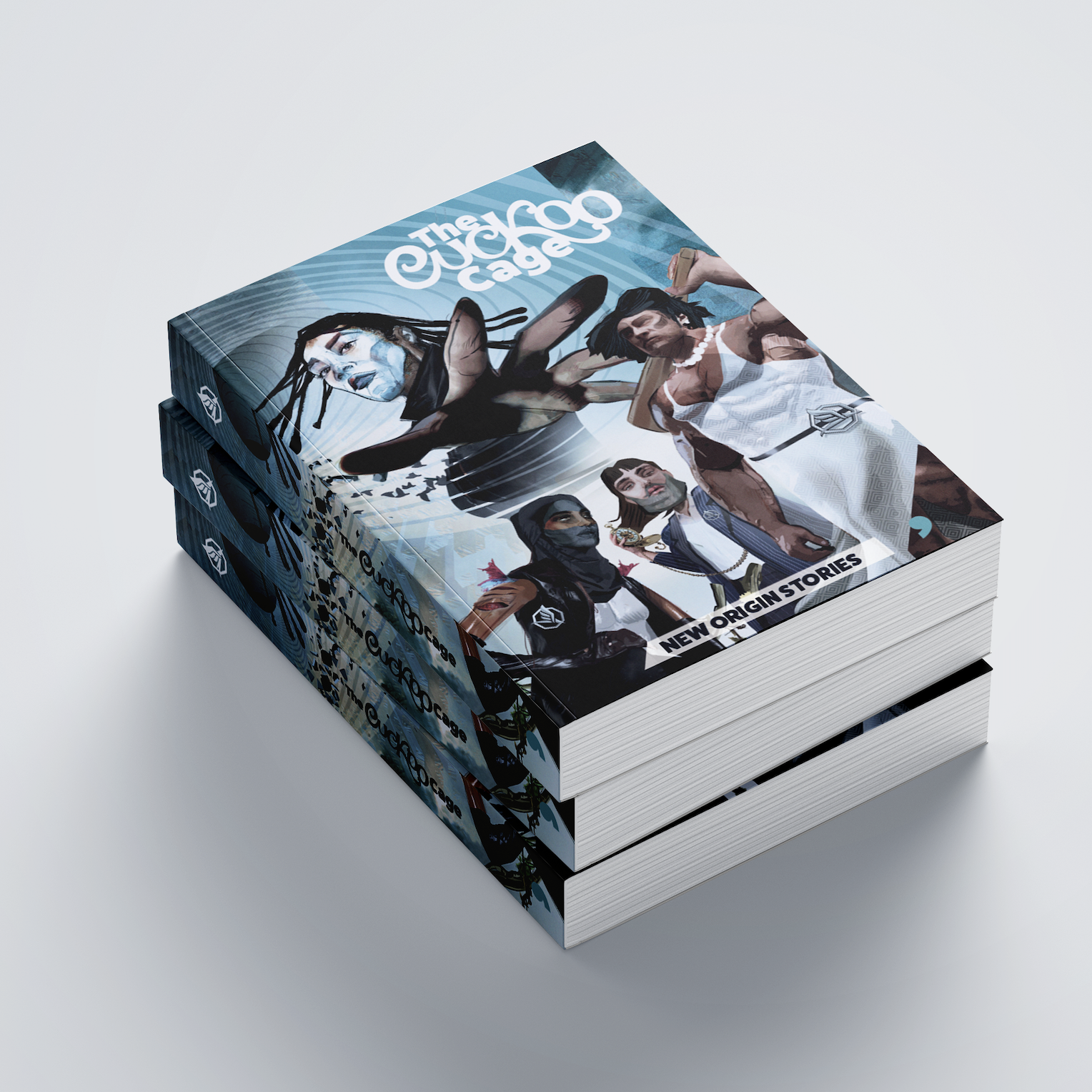 About the event
In The Cuckoo Cage, 12 authors redefine what it means to be a superhero in today's ever-changing society, shifting the focus from American caped crusaders to issues prevalent in present-day Britain.

During a special panel discussion event, we'll hear from a handful of the book's contributing authors, including Bidisha, M.Y. Alam, Gaia Holmes, and project editor Ra Page to discover how they created a batch of new heroes for a new age, full of new issues.

From a Bristolian super-powered statue toppler to the protector of Essex's parks and public spaces – progressive causes and otherworldly heroics combine in this colourful and pertinent conversation.
Bidisha
Bidisha is a broadcaster, journalist and film-maker. She specialises in human rights, social justice and the arts and offers political analysis, arts critique and cultural diplomacy tying these interests together. She writes for the main UK broadsheets and broadcasts for BBC TV and radio, ITN, CNN, ViacomCBS and Sky News. Her fifth book, Asylum and Exile: Hidden Voices of London, is based on her outreach work in UK prisons, refugee charities and detention centres. Her first short film, An Impossible Poison, received its London premiere in March 2018. It has been highly critically acclaimed and selected for numerous international film festivals. Her latest publication is called The Future of Serious Art and her latest film series is called Aurora.
M.Y. Alam
M.Y. Alam is the author of Annie Potts is Dead and the award-winning Kilo (Route, 2002). Currently he is working on his third novel whilst also teaching and researching at the University of Bradford. His short story 'Finding Polish' is currently being made into a film, directed by Caleb Shaffer.
Gaia Holmes
Gaia Holmes is a freelance writer and creative writing tutor who works with schools, universities, libraries and other community groups throughout the West Yorkshire region. She runs 'Igniting The Spark', a weekly writing workshop at Dean Clough, Halifax, and is the co-host of 'MUSE-LI', an online writing group. She has had three full length poetry collections published by Comma Press: Dr James Graham's Celestial Bed (2006) Lifting The Piano With One Hand(2013), Where The Road Runs Out (2018) and Tales from the Tachograph, a collaborative work with Winston Plowes (Calder Valley Poetry, 2017). She is currently turning her attention towards writing short stories.