The Cuckoo Cage at WOMAD
Courttia Newland, Irfan Master & Bidisha are joined by historian Katrina Navickas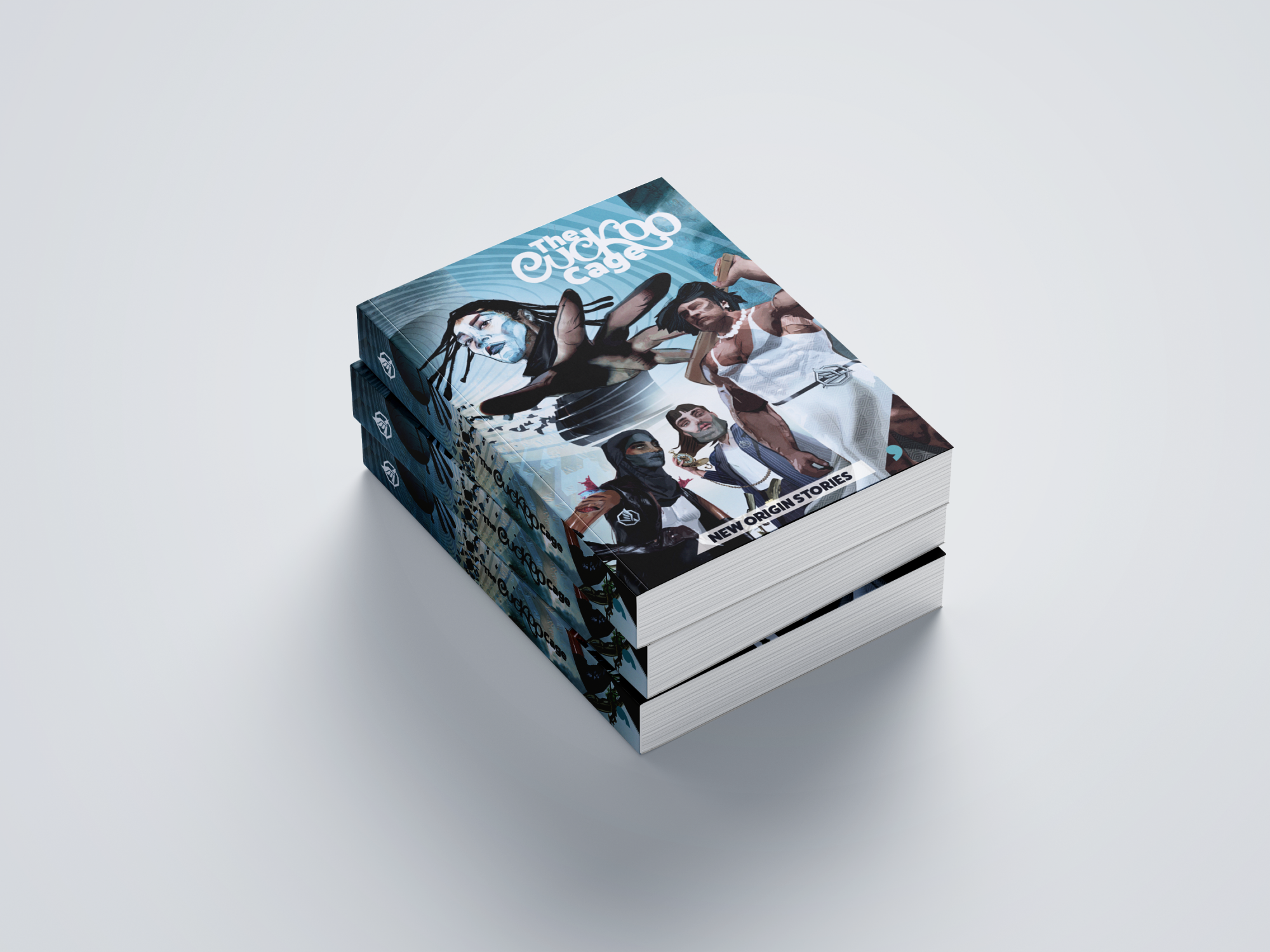 About the event
This book is what happens when you team up 12 authors with 12 historians with expertise in historical protests…a collection of stories with modern day superheroes rooted in radical protest history. We are joined by authors Courttia Newland, Irfan Master and Bidisha to talk about the superheroes they created and where they got their historical inspiration from.

For tickets, see here:
Courttia Newland
Courttia Newland is the author of seven books. His latest, The Gospel According to Cane, was published in 2013. He was nominated for the Edge Hill Prize, The Frank O' Conner award, and numerous others. His short stories have appeared in many anthologies and broadcast on Radio 4. In 2017 he became a patron of Comma Press.
Irfan Master
Irfan Master is the award winning author of two novels for young adults, A Beautiful Lie which was shortlisted for the Waterstone's Children's Book Prize and Branford Boase Award for debut authors and, Out of Heart which was longlisted for the CILIP Carnegie Medal for children. He also writes plays, poetry and has contributed short stories to numerous anthologies, most recently The Good Journal and The Bare Lit Anthology.
Bidisha
Bidisha is a broadcaster, journalist and film-maker. She specialises in human rights, social justice and the arts and offers political analysis, arts critique and cultural diplomacy tying these interests together. She writes for the main UK broadsheets and broadcasts for BBC TV and radio, ITN, CNN, ViacomCBS and Sky News. Her fifth book, Asylum and Exile: Hidden Voices of London, is based on her outreach work in UK prisons, refugee charities and detention centres. Her first short film, An Impossible Poison, received its London premiere in March 2018. It has been highly critically acclaimed and selected for numerous international film festivals. Her latest publication is called The Future of Serious Art and her latest film series is called Aurora.