Format: Paperback
Book type: Anthology
ISBN-13: 9781910974278
Published: 16 Sep 2016
Sale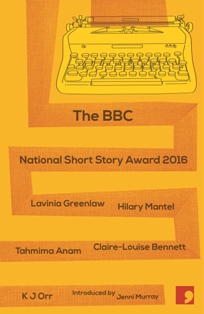 View Our Books
About
FEATURING THE WINNER: 'DISAPPEARANCES' by K.J. ORR
Young garment workers in a Bangladesh factory seek a better life, at a price...
A girl on a deep, dark moor is drawn into a different kind of darkness after a stranger gives her a bunch of flowers...
A retired plastic surgeon, who once served the great and not-so-good of Buenos Aires, finds a new peace when he disguises his identity...
An academic seeks sanctuary in a different rhythm of life...
While those who wile away the nights in A&E, unlikely memories and a good sense of the absurd keep the worst at bay...
The characters assembled in the 2016 shortlist are all looking for a new start, a chance to escape or change the way they are perceived. This year's fantastic panel of judges, chaired by BBC R4's JENNI MURRAY who also introduces the collection, features Booker prize winner PAT BARKER, writer KEI MILLER, Literature & Spoken Word Programmer at the Southbank Centre - TED HODGKINSON and DI SPEIRS, Books Editor at BBC Radio. Johnathan Buckley's 2015 winning story, 'Briar Road', was hailed by Chair of Judges Alan Little as a 'quiet, intriguing mystery [...] a haunting evocation of the tensions between family members at a moment of unbearable loss.' Johnathan joined an impressive alumni from previous sell-out collections, which include submissions from Hilary Mantel, Sarah Hall, Lionel Shriver and Zadie Smith.
Press
'Described by author and judge, Kei Miller, as "a near perfect example of how the short story works – a small world that's perfectly observed", Disappearances is a richly layered story of guilt and identity set in Buenos Aires.' - The Irish Times

'KJ Orr's precision and clarity, her ability to expose a life in a line and to induce sympathy and disdain, linger long after reading the final paragraph.' - Di Speirs, books editor at BBC Radio 4 and longstanding judge of the award.

Read winner KJ Orr's blog post for The Guardian Books Blog about the freedom of the short story form and the publishing that needs to support it.

Read KJ Orr's interview with Thresholds, the international short story forum, about her education, her winning story and her own collection.

More Anthologies like The BBC National Short Story Award 2016: