Twice in a Lifetime
Format: Paperback
Book type: Short Story Collection
ISBN-13: 9781905583362
Published: 01 Sep 2011
Sale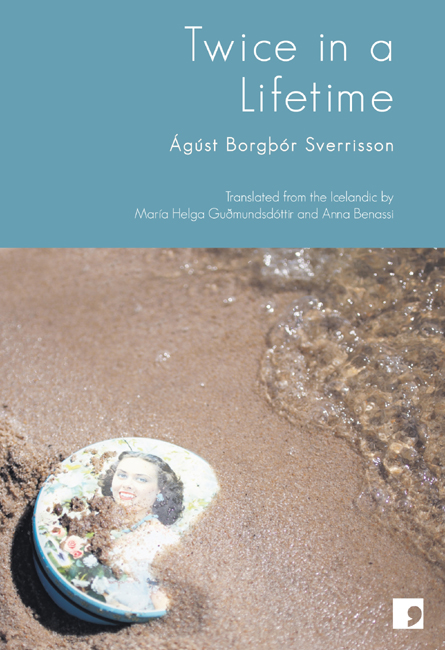 View Our Books
About
A woman receives a postcard from a married man she's never met, addressed, it would seem, to his mistress...
A successful business man tries to scheme his way out of a paternity test by offering his less fortunate brother a deal he cannot refuse...
A teenage boy escapes the grief-stricken atmosphere of his home, in the wake of his brother's death, by taking refuge in the immaculate violence of American horror movies...
Each of Sverrisson's stories offers an intricate study in the precariousness of life, the frailty of every fleeting opportunity. Characters are scarred by simple, careless actions. Lives turn on the smallest events: a child steals cash from his father for a pretend-money game and unwittingly throws his brother's entire life off balance; a man has a one-night stand with a married woman and only realises the consequences years later; an overbearing girlfriend sends her cynical boyfriend a letter that stops him in his tracks. Yet amid the anonymity of urban life, the random accidents and mistaken identities that make up Sverrisson's stories, there can also be found an abiding faith in the unexpected gifts that chance throws up: synchronicities, coincidences, moments in time seen from new perspectives that offer fresh secrets, and, occasionally, even a second chance.
Translated by Anna Benassi and Maria Helga Guomundsdottir
Press
'A splendid collection...Sverrisson is a great author who cunningly masters the spare form of the short story.'
- Páll Baldvin Baldvinsson

'The stories in this collection brilliantly draw a world through brief details and coincidence.'
- The Manchester Review. Read the full review here.
Also by Ágúst Borgþór Sverrisson:
More Short Story Collections like Twice in a Lifetime: