Format: Paperback
Book type: Anthology
ISBN-13: 9781910974247
Published: 27 Mar 2019
Sale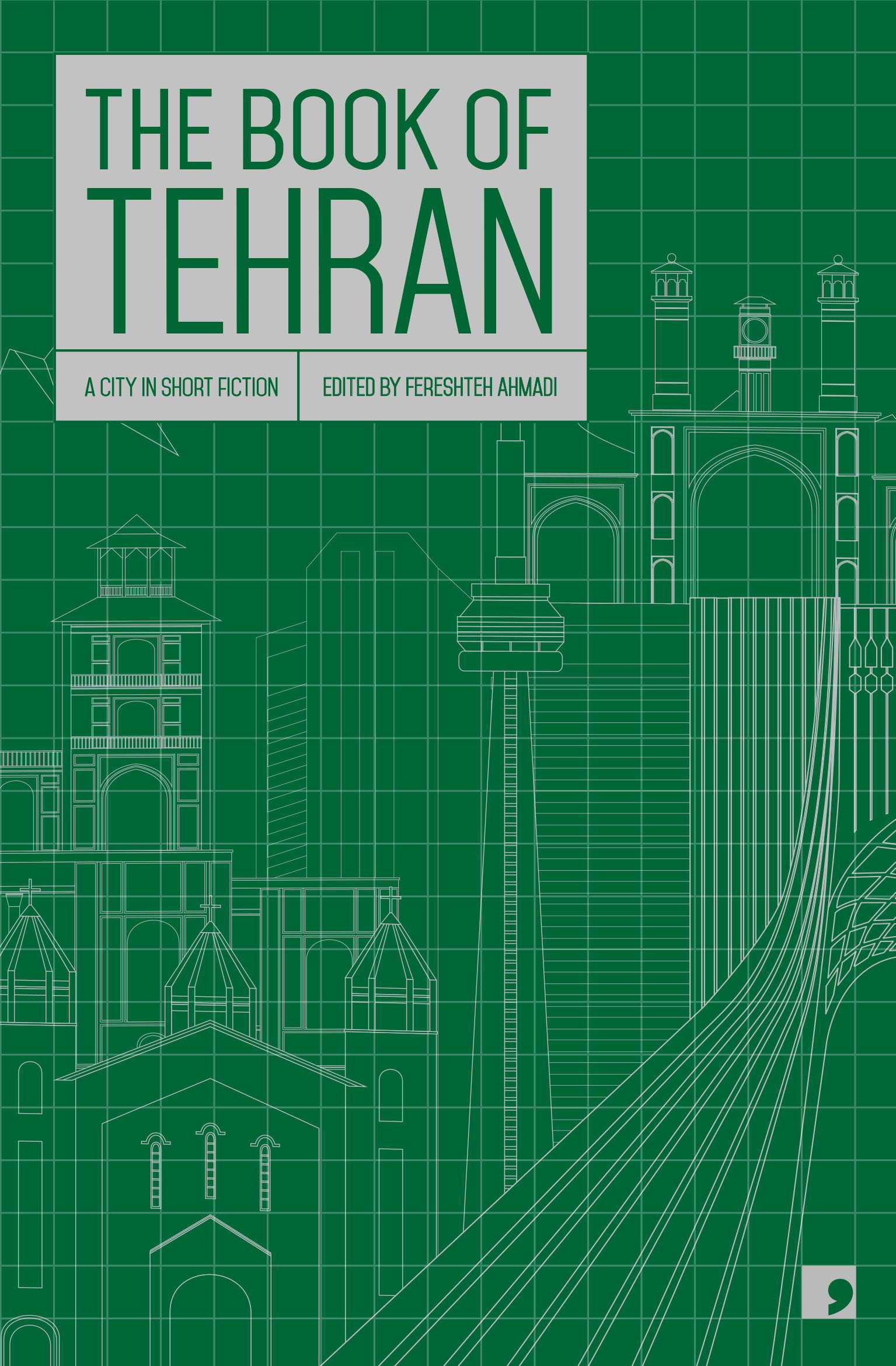 View Our Books
About
Foreword by Orkideh Behrouzan.

A city of stories – short, fragmented, amorphous, and at times contradictory – Tehran is an impossible tale to tell. For the capital city of one of the most powerful nations in the Middle East, its literary output is rarely acknowledged in the West. This unique celebration of its writing brings together ten stories exploring the tensions and pressures that make the city what it is: tensions between the public and the private, pressures from without – judgemental neighbours, the expectations of religion and society – and from within – family feuds, thwarted ambitions, destructive relationships. The psychological impact of these pressures manifests in different ways: a man wakes up to find a stranger relaxing in his living room and starts to wonder if this is his house at all; a struggling writer decides only when his girlfriend breaks his heart will his work have depth... In all cases, coping with these pressures leads us, the readers, into an unexpected trove of cultural treasures – like the burglar, in one story, descending into the basement of a mysterious antique collector's house – treasures of which we, in the West, are almost wholly ignorant.

Translated by: Sara Khalili, Sholeh Wolpé, Alireza Abiz, Caroline Croskery, Farzaneh Doosti, Shahab Vaezzadeh, Niloufar Talebi, Lida Nosrati, Susan Niazi and Poupeh Missaghi.

Developed in partnership with Visiting Arts.
Press
'The aesthetic sensibility of Iranian culture appears, to the West, as mainly pre-modern, if not actually anti-modern... The fiction showcased in The Book of Tehran is a welcome corrective to this tendency... These stories feel decidedly contemporary in style and subject matter alike, with their protagonists' inner lives and interpersonal relationships at the fore.' - The Times Literary Supplement

'Perhaps this is how the stories of all cities should be told — so intimately that there is no need to announce where you are... By bringing truly local writers to international audiences, Comma Press is bringing forth voices that do not pander to western expectations. Publishing like this is crucial if we are to level our world and make its stories more democratic.' The News on Sunday

'It would be easy to expect these stories to be filled with tumultuous history and politics of the place, but in fact, it is full of people. Complicated, emotional, often familiar people.' - Manchester Review

'The Tehran tales were rich and textured, impactive & real... there is a tension to many of the stories, most provide an insight into everyday life in Tehran which defy stereotypes.' - The Book Spine

'Tehran, as seen through these stories, is a city of eccentricities and a population who like observing the lives of others... Personally this is the first time I have been presented with a balanced view of this multi faceted city.' - The Bobsphere

'It's an incredible undertaking that paints a vivid and tangible image of the city of Tehran... There is a truth, honesty, and earnestness to these illuminating tales.' - Books and Bao

'The Book of Tehran is a beautiful, insightful peek into a lesser-explored area of the world and the literature that such a diverse and troubled city can produce.' - STORGY

'Fiction exploring the interior life of contemporary Iranians is not well represented in translations readily available in the West. The Book of Tehran aims to begin to redress the shortage...' - Asian Review of Books

'The ten stories in this collection are mandatory reading for anyone looking for genuine insights into a people and a culture portrayed stereotypically by a Western mass media which lacks sensitivity to compelx realities.' - BookBlast

'There are tales of potential poisonings, of wanting to impress a neighbour, of an intended punishment that goes awry when a man refuses to be controlled by a woman... What these ten stories offer is a window into ordinary life in the Iranian capital.' - Never Imitate

'Tehran is nowhere and yet everywhere – a spectre, a place from where people run, and those that don't end up invisible... these stories are desolate, a kind of electric handshake with Iranian literature. And that tingle lingers long.' - Open Pen London

'The stories translated from the original Persian haven't lost the idiomatic rhythm and nuances, and explore the lives of ordinary citizens of an extraordinary city with a rich cultural heritage and a dynamic, youthful population, torn between tradition and modernity.' - Word of Colour

Read 'In the Light Being Cast From the Kitchen' by Hamed Habibi and translated by Shahab Vaezzadeh at Bookanista.

Listen to translator Sara Khalili discuss translation and censorship on the National Centre for Writing Found in Translation podcast series.
More Anthologies like The Book of Tehran: