Format: Paperback
Book type: Novel
ISBN-13: 9781905583744
Published: 10 Dec 2015
Sale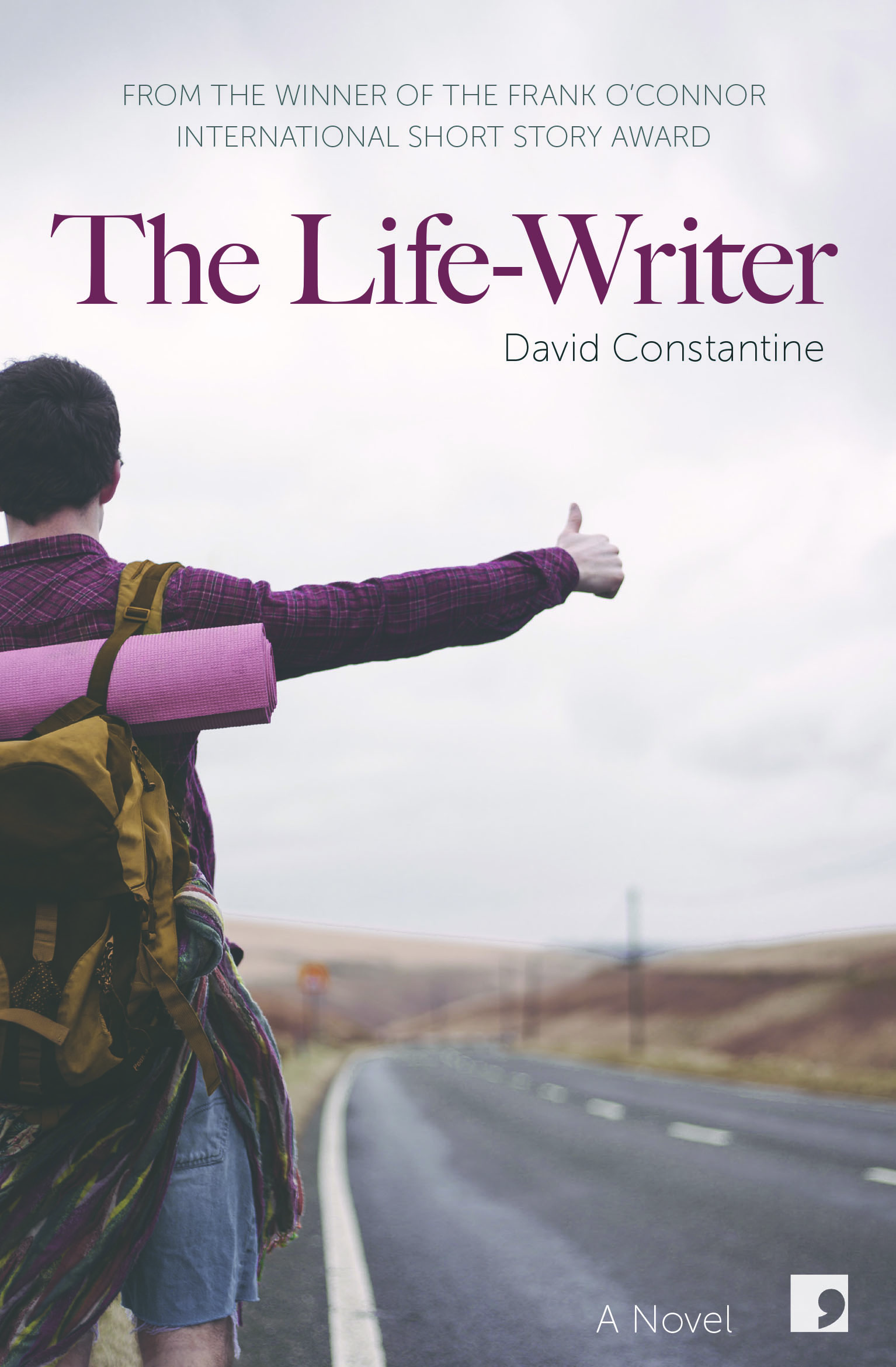 View Our Books
About
Following the death of her husband, a literary biographer resolves to turn her professional skills to the task of piecing together aspects of his life, in particular, a journey he made years before they met – a hitchhike through France that he had tried to tell her about in the last few hours of his life. Picking her way through bundles of letters and postcards from five decades earlier, Katrin begins to uncover a life she knew nothing of, and an expedition that exceeded anything her professional, biographical subjects ever undertook. 'Think of me then,' her husband beseeched her, at the roadside, thumb in the air, gaily setting forth, 'never forget me then.'
David Constantine's passionate tale of grief and rediscovery marks only the second foray into novel writing for an author whose short fiction has won international acclaim. A great work of literature, he reminds us, is never finished, it is 'a living and moving thing, alive in all its parts in every fibre', designed to be inexhaustible and to outlive. As Katrin's journey proves, the lives of those we love are similarly inexhaustible, they keep on offering up new revelations, possessing the people they leave behind, and forever needing to be re-written.
Press
"The Life-Writer evokes both the rapture and heartache of first love and the windswept loneliness of bereft old age. In its emotional honesty, Mr. Constantine also confronts the ambiguities of his own art: The more beguiling the storyteller's vision, the more harm it can wreak on the experience of reality." - The Wall Street Journal
"...the beauty of Constantine's writing lies in his extraordinary patience and precision with every whorl of consciousness, his unabashed fascination with every leaf and branch of the inner life. His emotional intelligence is as abundant as his linguistic gifts, and as necessary to the story he's telling..." - The New York Times
One of the NYT 100 Most Notable Books of 2016

'Here, (Constantine) has a persistent interest in the discarded pieces of other people's lives that can reawaken one's own past, or open up the incommunicable in the present.' - Financial Times

'Constantine's preoccupation with the superior vitality of the past, and past youth in particular, draws out the best in his ardent and profoundly melancholy sensibility.' - The Guardian

Featured in the Glasgow Review of Books Reads of the Year 2016, chosen by Lyn Marven.

"Katrin, in her wish to stay alive, unleashes something – her dead husband's passionate early life – which threatens to annihilate her. 'Back then' is let into the present, and is hard to deal with." - David Constantine talking to Northern Soul.

'In Constantine's astute description of grief, all else loses its value against what is lost.' - Book Oxygen

'It is a powerful, engaging novel, tying together grief, biography and translation – all the ways in which it is possible to articulate a life.' - The Skinny. Read David's interview feature with The Skinny too!

Praise for David Constantine
Winner of the Frank O' Connor short story prize for his collection, Tea at the Midland.
Winner of the BBC short story award for the story 'Tea at the Midland'.
'Flawless and unsettling' - Boyd Tonkin, Books of the Year 2005, The Independent.

'Every sentence is both unpredictable and exactly what it should be.'- AS Byatt, Book of the Week, The Guardian

'The excellence of the collection is fractal: the whole book is excellent, and every story is excellent, and every paragraph is excellent, and every sentence is excellent. And, unlike some literary fiction, it's effortless to read.' - The Independent on Sunday.

'Masterful... pregnant with fluctuating interpretations and concealed motives.' - The Guardian.
Also by David Constantine:
More Novels like The Life-Writer: