Format: Paperback
Book type: Anthology
ISBN-13: 9781910974032
Published: 12 Aug 2021
Sale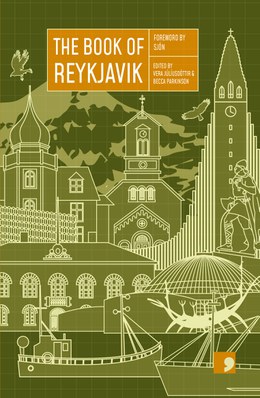 View Our Books
About
Reluctant to observe a new family tradition, a boy finds himself stranded outside a graveyard on the night before Christmas...
Three farming brothers, forced to relocate to the city by poor harvests, discover an unexpected demand for their green-fingered talents...
Residents of a new apartment block are woken in the early hours by the eerie sound of a table saw that once operated on the building's grounds...
Iceland is a land of stories; from the epic sagas of its mythic past, to its claim today of being home to more writers, more published books and more avid readers, per head, than anywhere in the world. As its capital (and indeed only city), Reykjavik has long been an inspiration for these stories. But, as this collection demonstrates, this fishing-village-turned-metropolis at the farthest fringe of Europe has been both revered and reviled by Icelanders over the years. The tension between the city and the surrounding countryside, its rural past and urban present, weaves its way through The Book of Reykjavik, forming an outline of a fragmented city marked by both contradiction and creativity.
Includes a foreword written by award-winning Icelandic author Sjón.
Translated from the Icelandic by Victoria Cribb, Philip Roughton, Lytton Smith, Meg Matich and Larissa Kyzer.
Published with the support of the Icelandic Literature Center.
Press
Watch The Book of Reykjavik virtual book launch with Scandinavia House.
Read a very special introduction to the collection, and why literature is so important to the people of Reykjavik, on the UNESCO City of Literature website.
Read an interview with translator Larissa Kyzer about her experience working on the collection, her route into literary translation and more on The Comma Press Blog.
Listen to the online launch of the book on Stanfords Travel podcast.
Listen to the The Europeans Podcast recommend The Book of Reykjavik for their Isolation Inspiration.
'A tantalising glimpse into the city's cultural climate, its storytellers unafraid of the darker side of this place of grey nights, shifting obsessions, and haunted horizons...' - Lunate Fiction
'This is a fine anthology of tales that illuminate the character of the city, urban identity, the complications of life, dysfunctional relationships, second beginnings, looking for love and the impressions of the past.' - NB Magazine
'The sharp and sparse writing... places Reykjavik at the unsteady centre of a number of overlapping contradictions.' - Morning Star
'A frontier town only just starting to get used to the fact that it has its own gravitational pull.' - West Camel, European Literature Network
'My favourite short story collection of the year so far.' - @thewordslikedust (Instagram)
More Anthologies like The Book of Reykjavik: