Format: Paperback
Book type: Poetry Collection
ISBN-13: 9780954828080
Published: 14 Mar 2006
Sale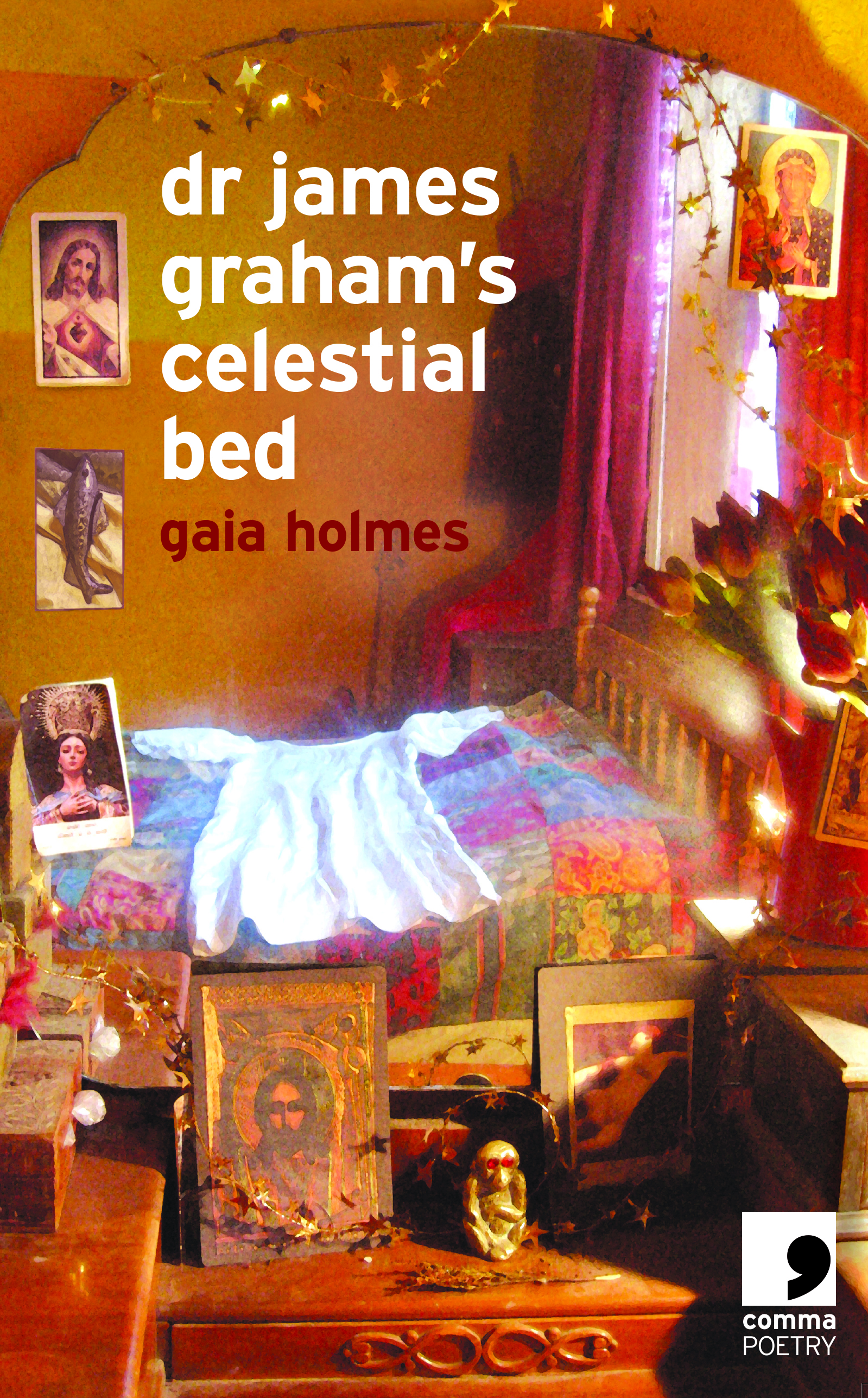 View Our Books
About
Gaia Holmes is a Luddenden-born poet whose work digs beneath the surface of mundane, urban life to reveal a remarkable seam of exoticism. Her carnival of characters - bingo callers, burger sellers, critical theorists - are all cast from the least expected places but, rejuvenated by Gaia's verse, find a new voice and a new ability to captivate. Dr James Graham's Celestial Bed marks the arrival of yet another great Yorkshire poet.
Press
Sassy and streetwise, dark and blue, these are poems that are high on words; full of rich imaginings and dislocated love affairs, peopled with ordinary folk made exotic and with the strange made true. Read them.
- Amanda Dalton
These poems are made from intense sensual experience, bursting with colours, flavours and textures. Gaia Holmes has an eye for the strangeness of things, from "fat lenses of jellyfish/packed in jigsaws of ice" to the sounds and smells of the steelworks, where "metal shrieks as it softens and throbs/under the core of heat".
- Jean Sprackland
There's something in these poems that I can only call 'detailed intimacy' and 'closely-worked humanity'; the language is inclusive but still challenging and draws me in to reading after reading. A splendid collection that will grow on you.
– Ian McMillan
'If our heart is heavy with desire it is almost impossible to enjoy our surroundings, no matter how lovely they are...'
– Frieda Hughes
Read Frieda Hughes' Times column on Gaia Holmes here.
More Poetry Collections like Dr James Graham's Celestial Bed: