Refugee Tales
Edited by David Herd & Anna Pincus
Featuring: Patience Agbabi, Jade Amoli-Jackson, Chris Cleave, Stephen Collis, Inua Ellams, Abdulrazak Gurnah, David Herd, Marina Lewycka, Avaes Mohammad, Hubert Moore, Ali Smith, Carol Watts, Michael Zand & Dragan Todorovic
Format: Paperback
Book type: Anthology
ISBN-13: 9781910974230
Published: 23 Jun 2016
Sale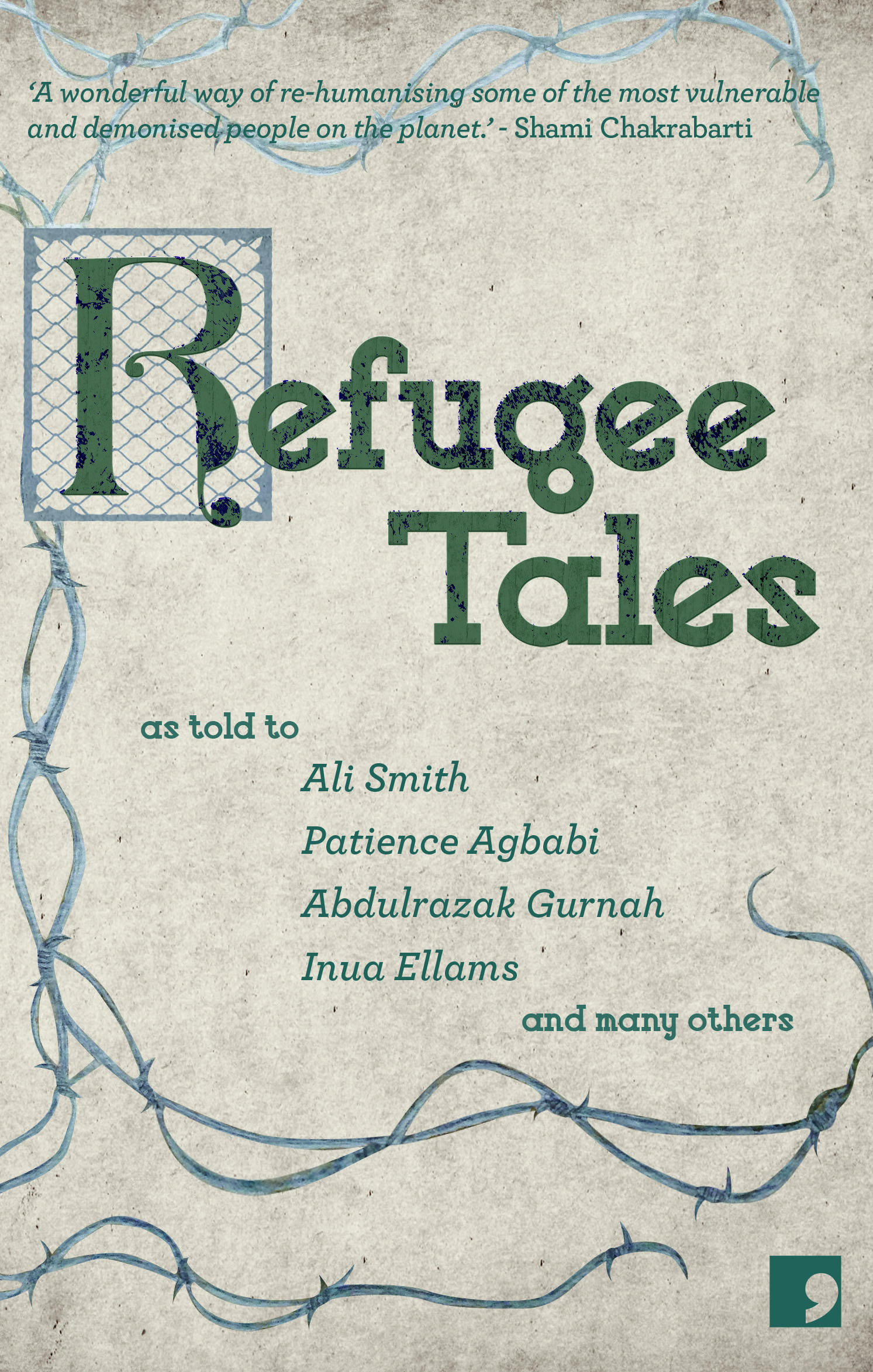 View Our Books
About
Featuring the winner of The Nobel Prize for Literature 2021, Abdulrazak Gurnah.
Two unaccompanied children travel across the Mediterranean in an overcrowded boat that has been designed to only make it halfway across…
A 63-year-old man is woken one morning by border officers 'acting on a tip-off' and, despite having paid taxes for 28 years, is suddenly cast into the detention system with no obvious means of escape…
An orphan whose entire life has been spent in slavery – first on a Ghanaian farm, then as a victim of trafficking – writes to the Home Office for help, only to be rewarded with a jail sentence and indefinite detention…
These are not fictions. Nor are they testimonies from some distant, brutal past, but the frighteningly common experiences of Europe's new underclass – its refugees. While those with 'citizenship' enjoy basic human rights (like the right not to be detained without charge for more than 14 days), people seeking asylum can be suspended for years in Kafka-esque uncertainty. Here, poets and novelists retell the stories of individuals who have direct experience of Britain's policy of indefinite immigration detention. Presenting their accounts anonymously, as modern day counterparts to the pilgrims' stories in Chaucer's Canterbury Tales, this book offers rare, intimate glimpses into otherwise untold suffering.
All profits go to the Gatwick Detainees Welfare Group and Kent Refugee Help.
See Era of Reclamation: Refugee Tales at The British Museum event HERE
See Refugee Tales at Manchester University event HERE
Press
'Heartbreaking and heartwarming in equal measure. Every page is filled with quiet dignity.' – Shobu Kapoor
'These beautifully told stories vividly depict what it is to grapple with the unbearable sadness and pain of leaving your home country, alongside the inhumane existence so many refugees endure.' – Niamh Cusack
'A courageous book' – Jackie Kay
Read contributor Natalia Sierra on how her experience of displacement shaped her writing for Waterstones.
"I can promise that anyone who reads this astonishing volume will never again believe that lie." - Word Factory
"It never ceases to shock me that so many vulnerable people arrive on these shores, having fled one hell only to find themselves in another. Refugee Tales highlights this travesty of justice." – Lucy Popescu, The Other Side of Hope
Read 'The Prisoner's Tale' as told to Christy Lefteri at The Irish Times.
Read 'The Outsider's Tale' as told to Bidisha at Bad Form.
Read 'The Stowaway's Tale' as told to Amy Sackville at New Writing.
Read Three Poems by Kyon Ferril at The State of the Arts.
Bidisha reads 'The Outsider's Tale' - watch on Vimeo.
Watch co-editor Anna Pincus and contributor Dina Nayeri discuss Volume IV at Migration Matters Festival 2021 (online for free for a limited time only).
'Each story reveals a small part of the system that makes up the hostile environment.' - Caroline Lodge, Book Word
More Anthologies like Refugee Tales: