Format: Paperback
Book type: Short Story Collection
ISBN-13: 9781912697335
Published: 04 Nov 2021
Sale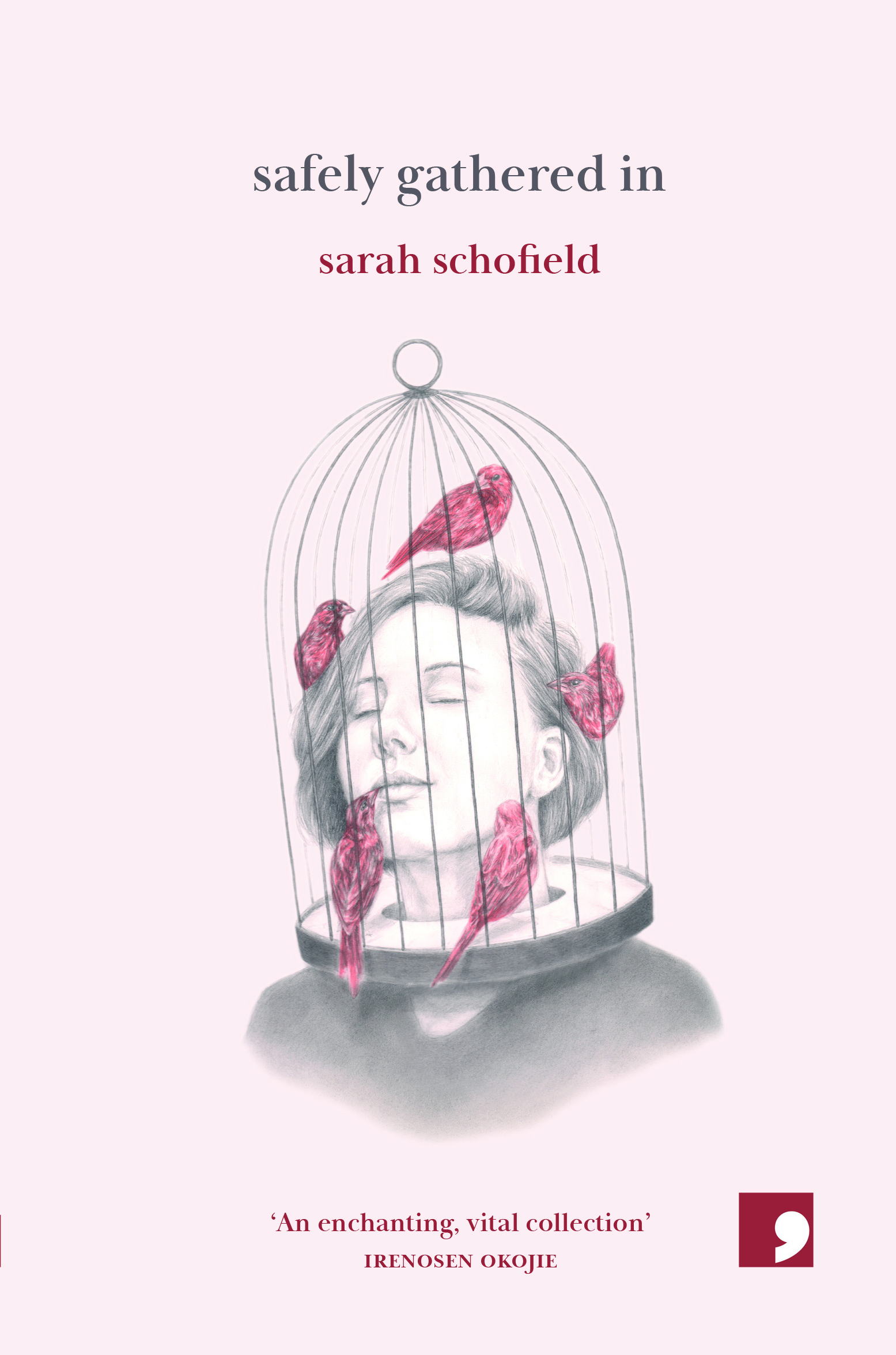 View Our Books
About
A woman grows increasingly annoyed by her husband's emails, offering advice and reminders even months after his death…
A taxidermist dreams of preserving one of his clients after she takes him out for a coffee…
A grieving nurse is troubled by her daughter's fascination with The Iron Lady…
In Safely Gathered In, Sarah Schofield probes at the heart of what forms us and what we, in turn, form. The stories collected here expose the spaces that words often fail to reach and examine how objects – both manmade and natural – can reflect the darkest manifestations of grief and disconnection.
From the child acting out a family betrayal in the comfort of her dolls house, to the sister making wind-up toys from the dead birds she finds on her doorstep, this debut collection ventures into the surreal and delivers a sense of unease that leaves us questioning why we gather the things we do.
Events:
13th October - Manchester launch event at Blackwell's.
27th October - writing workshop onboard the RV Furor Scribendi, followed by a cafe conversation at The Canal View Cafe (Rishton nr. Blackburn, Lancs) (free).
6th November - Waterstones Ormskirk book signing.
11th November - Sheffield Central Library event (free).
18th November - Ormskirk Library book launch (free).
Cover design by Rachel Goodyear.
Press
"A truly striking debut, rich with innovation and imagination" - Lunate
"Haunting, bold and brilliant short fiction" – NRTH LASS
"Schofield's writing style lends itself to letting the reader fill in the gaps for themselves, creating tension by leaving things just slightly askew." – Mslexia
"Schofield's style is both surreal and tenderly relatable... capturing the deep emotions that can be felt in fleeting moments." - The Debut Digest
"Thought-provoking and powerful" – Hannah's Bookshelf
"Each individual story is an absolute work of art." – Linda Hill on Tracy Talks To... Hot Books
"Safely Gathered In is beautifully written, intelligently constructed and utterly mesmerising." - Linda's Book Bag
"This is a deliciously wry Black Mirror-esque collection that provokes and disturbs. A bold and brilliant debut." – Lucie McKnight Hardy, author of Water Shall Refuse Them


"Schofield's collection comprises finely inventive stories, astute in their side angle swipes on reality. A memorable and distinctive debut." – Kiare Ladner, author of Nightshift
"Sarah Schofield is a writer with tremendous rage and inventiveness, who takes the short story to new places" – Naomi Booth, author of Exit Management
"Sharp, insightful and haunting, these stories are not safe reading. An astounding debut." – Angela Readman, author of Something Like Breathing
"An enchanting, vital collection. Strange, incisive and compelling." – Irenosen Okojie, author of Nudibranch
"This collection will feed you; savour it." – Tania Hershman, author of Some of Us Glow More Than Others and My Mother Was An Upright Piano.
"Schofield's stories are so well-observed and quietly intense that reading them means becoming more awake to the everyday world around us." – Claire Dean, author of The Museum of Shadows and Reflections
Read 'Life is a bit weird', an interview with Sarah Schofield about Safely Gathered In for Morning Star.
Read an interview with Sarah Schofield about Safely Gathered In in 3:AM Magazine.
Listen to Sarah talk to The Northern Connection about Safely Gathered In here.
Listen to Sarah talk to Hannah's Bookshelf about Safely Gathered In here.
Listen to Sarah talk to Lucy Baxter about Safely Gathered In on the From a Lancashire Lass podcast.
More Short Story Collections like Safely Gathered In: