Format: Paperback
Book type: Anthology
ISBN-13: 9781905583805
Published: 27 Sep 2016
Sale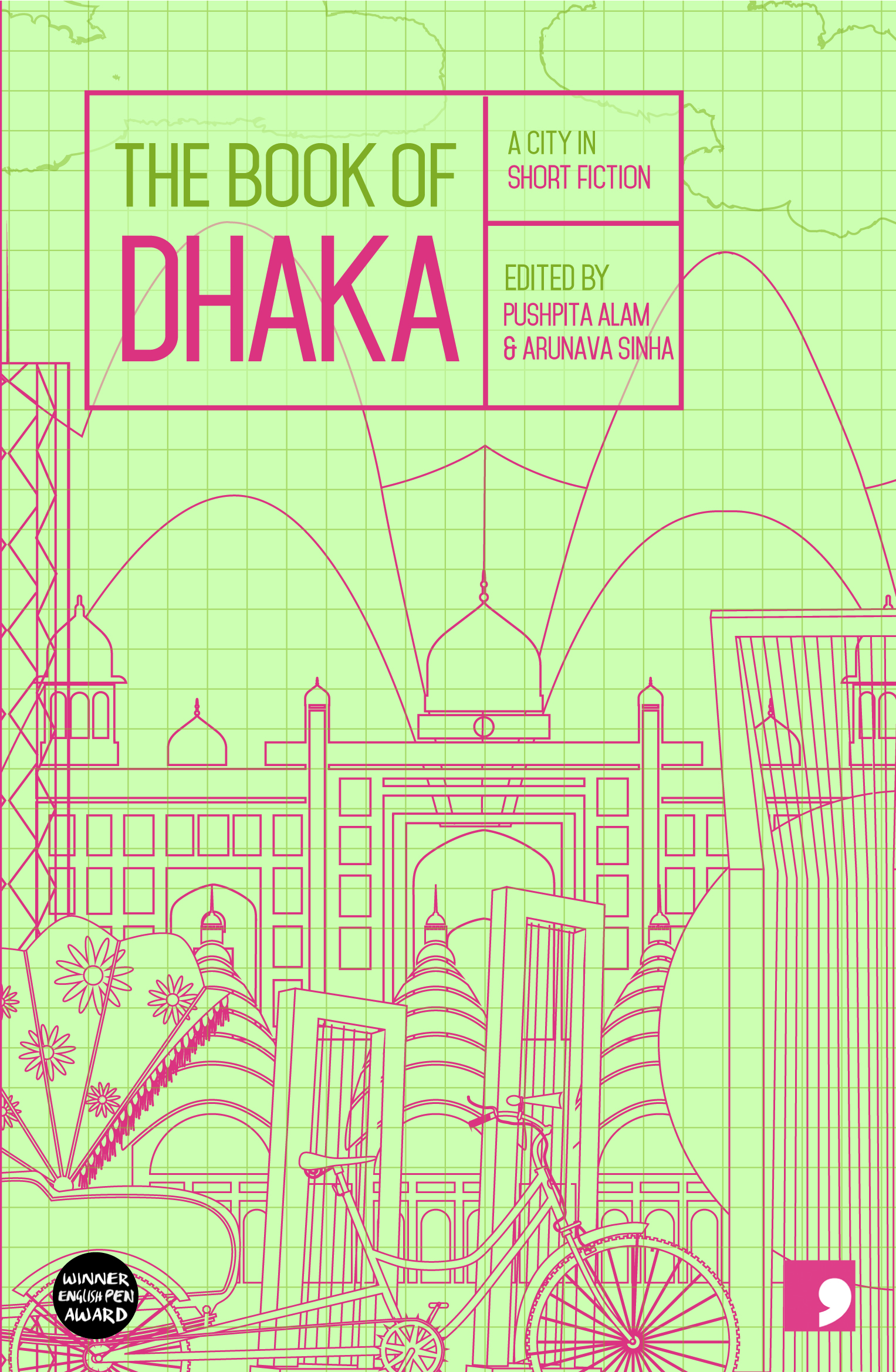 View Our Books
About
Dhaka may be one of the most densely populated cities in the world - noisy, grid-locked, short on public amenities, and blighted with sprawling slums - but, as these stories show, it is also one of the most colourful and chaotically joyful places you could possibly call home. Slum kids and film stars, day-dreaming rich boys, gangsters and former freedom fighters all rub shoulders in these streets, often with Dhaka's famous rickshaws ferrying them to and fro across cultural, economic and ethnic divides. Just like Dhaka itself, these stories thrive on the rich interplay between folk culture and high art; they both cherish and lampoon the city's great tradition of political protest, and they pay tribute to a nation that was borne out of a love of language, one language in particular, Bangla (from which all these stories have been translated).
Translated from Bangla by Pushpita Alam, Arunava Sinha, Syeda Nur-E-Royhan, Masrufa Ayesha Nusrat, Arifa Ghani Rahman, Mohammad Shafiqul Islam, Marzia Rahman, Mohammad Mahmudul Haque, and Ahmed Ahsanuzzaman
Press
One of World Literature Today's 75 Notable Translations of 2016

"The quality of the translations and their editing is a testament to the quality of output from the workshops held at the Dhaka Translation Center, which noted Bangladeshi poet Kaiser Haq describes in the foreword: these stories are as alive as the city they celebrate and describe. The Book of Dhaka is an exciting omen for the future of Bangla-language literature translated into English." - World Literature Today

"Comma Press's 'Reading the City' series is a revelation - and The Book of Dhaka in particular is an eye-opener" - Ian Sansom

"No shortage of talent in this short story collection. It should be read as a tribute to writers who do not always have the freedoms that we take for granted." - Bookmunch

"The Book of Dhaka shows us a city full of vitality and hope whilst expertly contrasting this with tones of desperation, portraying a mixture of emotions which emanates from within the city." - The Mancunion

"This is a Dhaka seen through the fictional lens of writers who have lived through the city's ugliness as well as its sheer beauties. ...This book stands to reason that collaborative efforts can actually make a difference and bridge the gap between cultures and languages, between the east and the west" - The Dhaka Tribune

"For those familiar with narratives of Partition, however, it is still familiar ground; there is nothing new in these tales per se. Their uniqueness lies in the human element, in personal accounts of loss and sorrow. Not all losses are physical or tangible. Some of these stories capture, like a camera, the precise moment when one finds oneself staring into the eyes of defeat; when the very effort to fight back a greater force becomes a travesty." - India Today
READ

Read Wasi Ahmed's interview with Kitaab here.
More Anthologies like The Book of Dhaka: