Format: Hardback
Book type: Short Story Collection
ISBN-13: 9781912697656
Published: 20 Dec 2022
Sale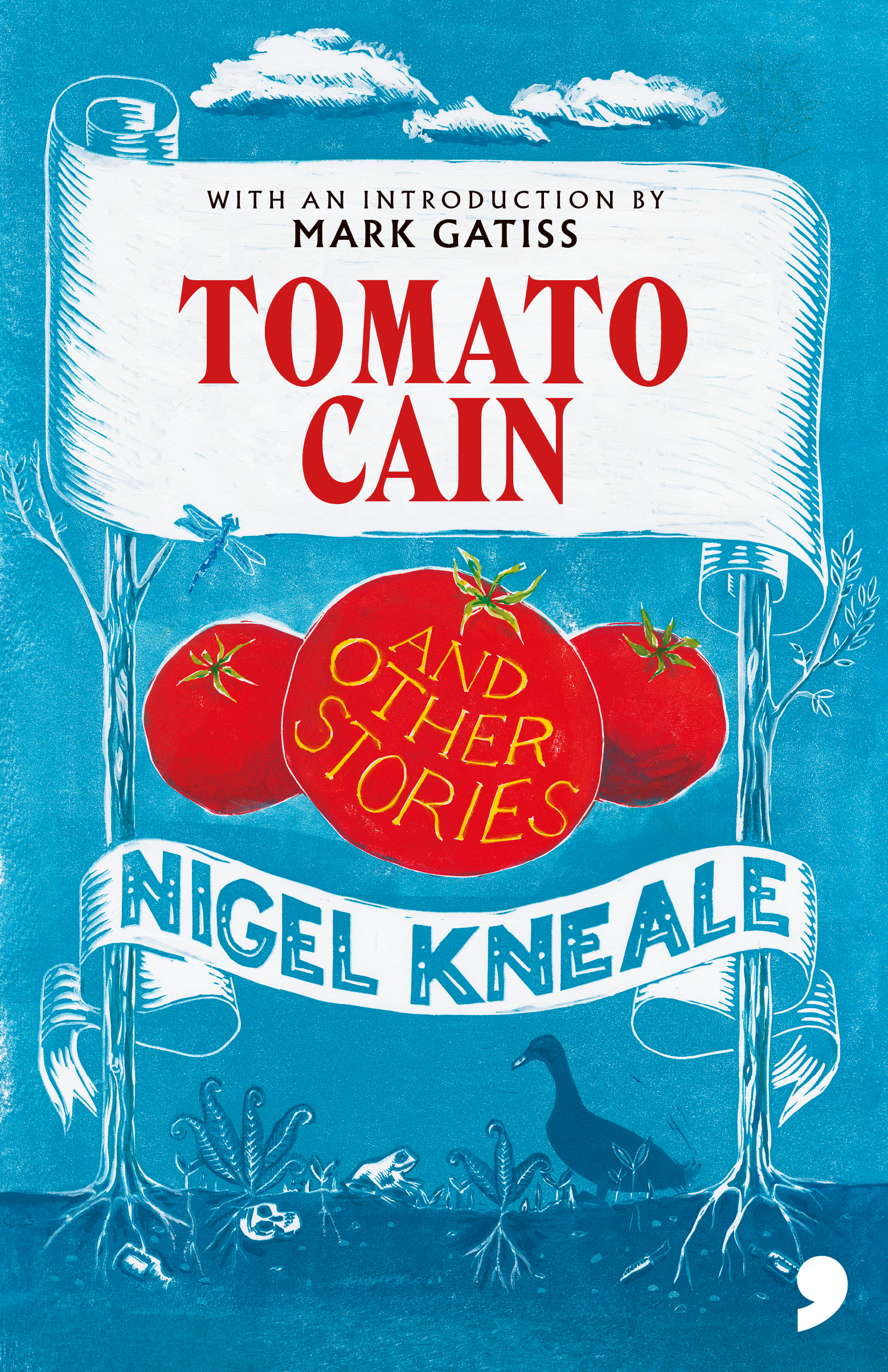 View Our Books
About
Originally published in 1949, Tomato Cain and Other Stories is the sole collection of short fiction by Nigel Kneale. Drawing on his experiences of growing up on the Isle of Man, many of Kneale's tales conjure up a remote, old-fashioned community where mythology and superstition are part of everyday life. Several stories go further, making imaginative leaps into the kind of weird, eerie territory with which Kneale would go on to make his name, as the writer of TV's Quatermass, The Road, Beasts and The Stone Tape.
Though garlanded with praise on publication – it won its author the 1950 Somerset Maugham Award – Tomato Cain has long since been out of print. In the face of a steady groundswell of interest, this new edition, published by Comma Press to mark the centenary of Kneale's birth, makes the collection available again at last, uniting the stories from both the original UK and US editions for the first time ever. It's sure to delight Kneale's legions of fans and indeed all admirers of skilfully-crafted short stories.
Hardback. Please note: this is the extended second edition ('The Complete Stories') featuring the previously unpublished story 'The Old Woman with All the Cats'.
Praise for Nigel Kneale
'Tomato Cain is a feast of the inventiveness that made Nigel Kneale one of the leading British writers in his field – his talent for the succinct macabre image worthy of M. R. James, his Lovecraftian bonding of the supernatural and scientific that would lead to masterworks such as the Quatermass serials and The Stone Tape. It remains a seminal and crucial collection.'
– Ramsey Campbell
'Kneale's stories unnerve, like his TV work, through their tense balancing of superstition with scientific reality. "Enderby and the Sleeping Beauty" is a mini Kneale masterpiece.'
– Matthew Holness
'Nigel Kneale was a writer of foresight, character, terror and wonder… his best work is as fresh now as when set on paper, or transmitted on television. And it all begins with these stories, which still delight, frighten, amuse and surprise. Welcome back, Tomato Cain.'
– Kim Newman
'Tomato Cain remains a boldly original collection; Nigel's undeniable early talent lifting him easily out of the "regional writers" pool that so many of his contemporaries were trapped in and into a stratospheric league of his own. A vital reprint of a must-own collection, it's worth it for "Oh, Mirror, Mirror" and "Minuke" alone.'
– Johnny Mains
See Tomato Cain And Other Stories - Virtual Launch event HERE
See A Star Studded Release of Tomato Cain And Other Stories event HERE
More Short Story Collections like Tomato Cain and Other Stories: